Gateway Classic Cars of Atlanta is proud to present this 2005 Maserati Coupe GT. The Maserati Coup and Spyder (Tipo M138) are a series of grand tourers produced by Italian automaker Maserati from 2001 to 2007. The two nameplates refer to the four-seater coup and two-seater convertible models, respectively. The design of both models was based on the preceding 3200 GT, which was not sold in the US. Due to the confusing nature of the names "Maserati Coup" and "Maserati Spyder" (which could refer to any coup or convertible Maserati has made) the Coup and Spyder are both commonly referred to as the 4200 GT, which is an evolution of the prior model name and a reference to the increase in engine displacement from 3.2 L (3,217 cc) to 4.2 L (4,244 cc). The Maserati Coup is a true four-seater capable of comfortably seating two adults in the rear seats. It has a wheelbase of 2,660 mm (105 in) which is about 76 mm (3 in) longer than the rival Jaguar XK8 and 305 mm (12 in) longer than a Porsche 911 (996). Overall vehicle length is 4,523 mm (178 in), width is 1,822 mm (72 in), and height is 1,305 mm (51 in). Total curb weight is 1,670-1,680 kg (3,682-3,704 lb). The design is similar to the preceding 3200 GT but the boomerang shaped taillights were replaced in favor of more conventional units. Powering this Maserati is the F136 R V8 belonging to the Ferrari/Maserati F136 engine family; it displaces 4,244 cc and is rated at 390 PS (287 kW; 385 hp) at 7,000 rpm with a peak torque of 450 Nm (332 lbft) at 4,500 rpm. The crankshaft is of crossplane design. The engine operates at a compression ratio of 11.1:1 with the eight cylinders configured in a 90 V design. The cylinder bore diameter is 92 mm (3.62 in) and piston stroke length is 80 mm (3.15 in). The engine shares many of the design features of modern racing engines, including dry sump lubrication, a pump assembly located outside the crankcase, and four valves per cylinder. The 32-valve DOHC utilises chain-driven, twin-overhead camshafts that provide valve actuation in less than 0.15 seconds, with the intake cams being controlled by variable valve timing. The crankcase and cylinder heads are made from an aluminum and silicon alloy, giving the engine a relatively light weight of 184 kg (406 lb). This V8 is backed by a Six-Speed Manual Transmission. Painted red with a tan interior to compliment the paint.
Options on this 2005 Maserati Coupe GT Include: Air Conditioning, Aluminum Wheels, AM/FM Radio, Anti-Lock Brakes, Anti-Theft System, CD Player, Cruise Control, Driver and Passenger Airbag, GPS Navigation, Tan Leather Interior, Lumbar Support, Performance Tires, Power Brakes, Power Steering, Power Windows, Power Mirrors, Power Locks, Power Seats, Power Sunroof, Radial Tires, Rear Defogger, Seat Belts, Tilt Steering Wheel, and Traction Control.
Atlanta Sales Team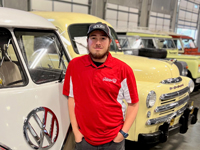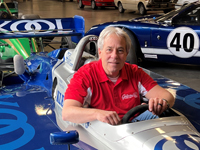 David Duty
Sales Consultant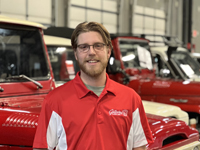 Brent Vennes
Sales Consultant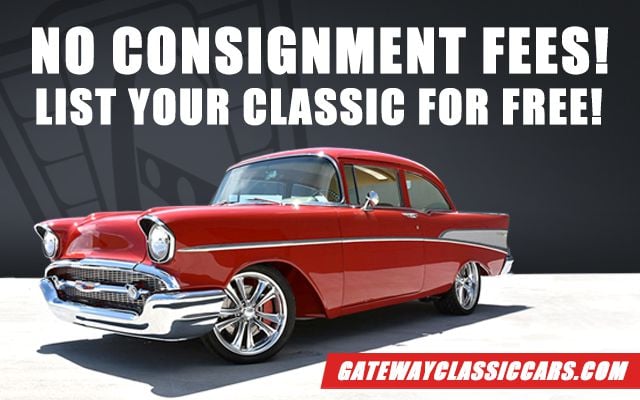 Looking To Sell Your Maserati Coupe?
Tens of thousands of individuals have trusted Gateway Classic Cars to sell their vehicles.
Sell Your Maserati Coupe Today