Gateway Classic Cars of Atlanta is proud to offer this nice fully restored 1930 Chevrolet AD Universal! There are plenty of great-looking Model As out there (we've got some beauties for sale, too.) But when you want true 1920s-1930's distinction and upgrade to six-cylinder power, all for an affordable price, it's hard to beat this 1930 Chevrolet AD Universal.
By the end of the 1920s Chevrolet was vying with Ford for the tile of sales king. This quick rise to power was because these cars delivered what the customers wanted. So, while this red with glossy black trim is not exactly what General Motors applied nine decades ago, it showcases that same spirit of attractive variety you got when buying a Chevy all those decades ago. Of course, not everyone at the car show gets to hear this story, but they can all appreciate the shine that comes from the more modern application. This feeling that Chevrolet gave you an added touch of style is especially seen in the brightwork. Places like the bumpers and headlight surrounds have a very original style look that will keep people wondering how original they are.
The interior is full of handsome fabric that looks quite period correct but has the look, feel, and atmosphere of something far fresher. It is surprisingly well-appointed for a mainstream car, offering a dash that matches the exterior, four-spoke steering wheel, and a bright gauge panel. The three-speed manual has a purposeful metallic feel. There is no radio, but when you roll down the window and hear the chug of the motor, we are willing to bet that on every road trip you will create a mental soundtrack of sweet jazz tune. Chevrolet's infamous "Stovebolt" six was first introduced this model year, and it was a hit at providing six cylinders when most of the mainstreams were only offering four (see how Chevrolet kept offering more?) It produced a rather smooth 50-75 horsepower from just 194 cubic inches, which was a nice upgrade over the previous years' engines. The powerplant's appearance should be familiar to anyone who has owned a six-cylinder Chevy, even the early updraft carburetor is still in place. The motor gives off an industrial symphony of simplicity. It is a rhythmic chug that feels like overseeing a mini locomotive as the tempo increases with the acceleration. The ride is another exercise in minimalism. Leaf springs, solid wheels, and bias ply tires are far from modern, which makes the full experience of being behind the wheel is to feel rolling history. There will be no speed records in this Chevrolet, but for the right person, every trip can be a lovely Sunday drive. Call today!
This vehicle is no longer on the showroom floor, was returned to its owner, may have been modified from the description contained on this site, and may be no longer available for sale at this time. The owner has authorized Gateway to continue to display the Vehicle and Gateway will contact the owner about its availability for sale by consignment if any potential buyer is interested in the Vehicle.
Atlanta Sales Team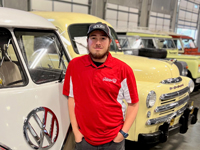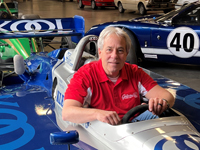 David Duty
Sales Consultant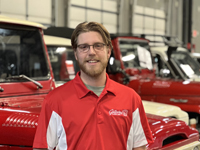 Brent Vennes
Sales Consultant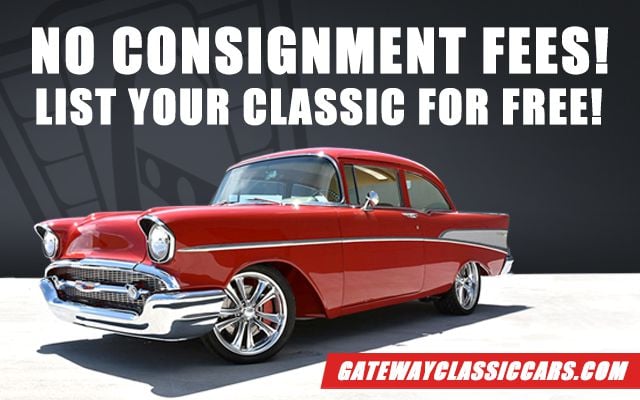 Looking To Sell Your Chevrolet AD?
Tens of thousands of individuals have trusted Gateway Classic Cars to sell their vehicles.
Sell Your Chevrolet AD Today