Gateway Classic Cars of Atlanta is proud to present this super-rare 1957 Devin Ermini limited edition sports-racer. Pasquale Ermini, a former race car driver and pre-war racing mechanic, specialized largely in the 1100cc national class under a Scaglietti design-bodied competition car. Enzo Ferrari and Pasquale Ermini knew each other but the relations were just cold. They were quite different- the first industry-minded whilst the other a good artisan, but both aimed to be winners. Aware of the success of Ermini's twin cam engine, Ferrari was a little upset when rumors circulated about a new 2-liter version from Ermini. So, one can imagine what happened when Ferrari discovered that Scaglietti was making the bodies for Ermini. There was a great argument between the two, Ferrari threatened Scaglietti, and said that he would move to another coachbuilder unless he immediately ceased the production of the Ermini bodies. From 1946 to his death, Ermini built 39 cars, most of them 1100 cc with aluminum bodied sport models and a couple of coupe bodies. The original Ermini car was released at 1955 Mille Miglia. This charming competition car is typical of the great upsurge of small independent Italian racing car constructors, whose products populated the circuits and hill climbs of Italy in the years immediately after WW2.
The pedigreed Devin Ermini we have here comes with a race history. It was owned by The Vintage Drivers Club of America (VDCA) longtime supporter Robert Bowers, a participant in the first race at VIR in August of 1957 (a ton of receipts stating his ownership comes with the car). Though the car served race duty, it is in great condition. The Ermini is boasting the aluminum body in bright Red over a Gilco steel tubular frame, original instruments, ancillaries, leather-wrapped steering wheel, and Tan leather seats with racing seat belts. The Ermini is powered by a peppy Alfa Romeo engine backed by a 4-speed manual transmission. The car is completely streetable, as it is equipped with lights/ turn signals. This super-rare Italian classic would make an incredible addition to any prestigious collection or adorn the roadway at Put-in-Bay, The Sebring SpeedTour, The Vallelunga Classic, or the historic Mille Miglia car race. Don't miss this rare opportunity to own a unique Italian classic. Inquire today.
Atlanta Sales Team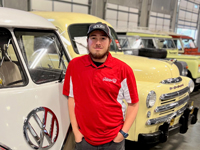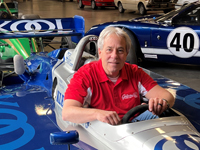 David Duty
Sales Consultant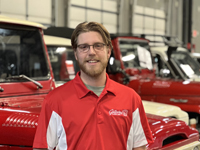 Brent Vennes
Sales Consultant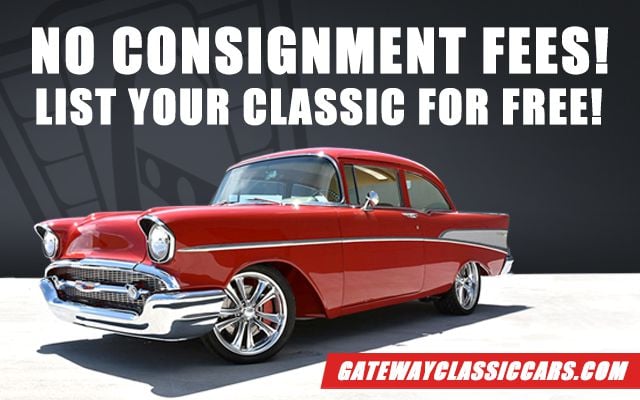 Looking To Sell Your Ermini Roadster?
Tens of thousands of individuals have trusted Gateway Classic Cars to sell their vehicles.
Sell Your Ermini Roadster Today