Immerse yourself in the timeless beauty of this 1978 Land Rover Safari 109, an iconic piece of automotive history that is for passionate motoring enthusiasts. Rendered in an eye-catchy green exterior that seamlessly blends with the great outdoors, this classic beauty is not just visually enticing, but a true performer at heart.
Underneath its aesthetically pleasing hood lies a mighty I4 4 Cylinder engine, partnered with a manual transmission that provides the purest driving experience. As a diesel-powered machine, you can enjoy a great balance of power and efficiency, offering a driving experience that is surprisingly smooth and economical.
Step inside to discover the black vinyl interior that brings a striking contrast against the vibrant exterior. This minimalistic and robust interior is designed with an enduring spirit that resonates with the Land Rover's long-standing reputation for quality and durability.
This 1978 model is fitted with seatbelts, a critical feature for your safety, emphasizing that safety doesn't have to be compromised when driving a vintage vehicle.
A Land Rover speaks volumes about its driver's taste and love for motoring elegance. Encounter the enchanted charm of this 1978 Land Rover Safari 109 with your own hands and eyes and fall in love with every ride, every mile, and every moment you spend with this classic beauty. For more details, feel free to contact us at any time.
Atlanta Sales Team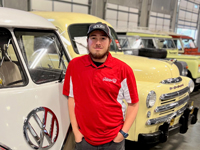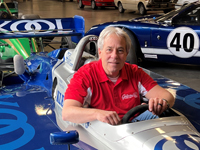 David Duty
Sales Consultant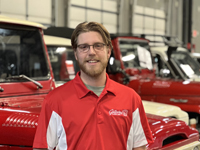 Brent Vennes
Sales Consultant