Step into a bygone era with this 1981 Chevrolet El Camino. The eye-catching exterior with its striking fiery red color is sure to turn heads, while the classic black leather interior lends an air of vintage sophistication to this vehicle. Under the hood, you'll find a powerful V8 engine, ready to provide you with all the strength and robust performance you need on the road.
The El Camino comes with an automatic transmission that blends seamlessly with the robust engine, providing a smooth, effortless driving experience. No need to fret over gear changes; just sit back and enjoy the ride.
Riding in this 1981 Chevrolet El Camino isn't just about power and style; it's also about comfort and convenience. Sink into the lush leather seats and enjoy the timeless appeal they bring to the vehicle. With power steering and a tilt steering wheel, maneuvering this classic vehicle is made stress-free and easy. Plus, the addition of seatbelts takes care of your safety when you're out and about in this unique ride.
And what's a drive without some great tunes to keep you company? This El Camino is fitted with an AM/FM radio, ready to serenade you with your favorite melodies throughout your journey.
In conclusion, this 1981 Chevrolet El Camino, with its combination of timeless style, robust performance, and essential features, is the choice for those who value the spirit of an era gone by. Let this classic vehicle take you on a journey into the past while providing the comfort and convenience you need in the modern world.
Atlanta Sales Team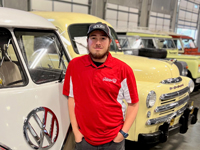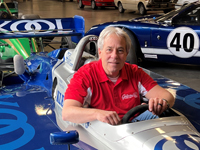 David Duty
Sales Consultant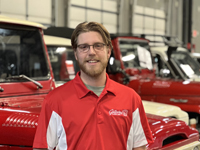 Brent Vennes
Sales Consultant