Dive into a world of sophistication and power with the 2019 Land Rover Range Rover Autobiography, boasting an impressive supercharged 5-liter V8 engine. This prestigious machine comes painted in an elegant docile gray exterior hue, beautifully contrasted by a sumptuous red leather interior that effortlessly exudes luxury.
When it comes to features, there's not much more you could ask for in this breathtaking SUV. Its well-thought-out and opulent cabin is equipped with an advanced air conditioning system, ready to keep you cool during those getaway summer drives. The comfort doesn't stop there; with heated seats with lumbar support, we guarantee those long trips will feel like a breeze.
Convenience is the essence of the Range Rover Autobiography; with power seats, power locks, and power windows, you have full control at your fingertips. For your sun-soaked journeys, you'll appreciate the power sunroof. And don't worry about winding those roads, as the vehicle is fitted with power steering and performance tires to ensure your travels are smooth, regardless of the terrain.
Keeping you connected and entertained on the go, the vehicle comes with an AM/FM radio, ensuring you never miss a beat of your favorite tunes.
Land Rover has always been about safety, and this gem is no exception. The Range Rover Autobiography is equipped with an anti-theft system, driver and passenger airbags, rear airbags, seatbelts, and a rear defogger - they've got you covered!
For the ultimate driving experience, the Range Rover Autobiography offers ride control and a telescopic steering wheel, giving you exceptional control and response on every ride. And, with cruise control, your adventures on the open road will be more enjoyable than ever before.
Transition into sophistication, luxury, and powerful performance with the 2019 Land Rover Range Rover Autobiography. It's not just a vehicle, it's a lifestyle.
Atlanta Sales Team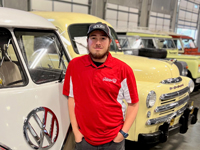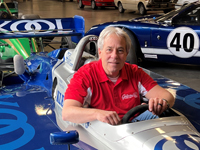 David Duty
Sales Consultant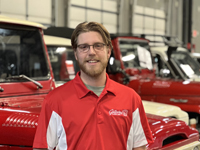 Brent Vennes
Sales Consultant