Gateway Classic Cars of Charlotte is proud to digitally list this 2015 Mustang GT Custom for sale.
Looking for a sports car legend that's been carefully upgraded to deliver an unforgettable driving experience? Look no further than this 2015 Ford Mustang GT! With its powerful 5.0 engine and smooth 6-speed transmission, this Mustang GT is a true powerhouse on the road. But what sets this car apart are the performance, handling, and appearance upgrades that create the complete driving experience.
Under the hood, you'll find a JLT Cold Air Intake and Texas Speed long tube headers flowing through to the MBRP H-pipe exhaust system that work together to maximize engine performance and create a deep, throaty exhaust note that will turn heads wherever you go. And with a tune by Pro-Dyno, you can be sure that this Mustang GT runs like a beast!
Of course, a high-performance car is nothing without the right handling upgrades, and this Mustang GT has plenty to offer. The Ford Motorsport lowering springs, Steeda Performance Parts strut tower support, Maximum Motorsports strut tower support, BMR 4-point chassis brace, and J&M rear support braces work together to improve stability and control you can take on the tightest turns and fastest roads with confidence. In addition, 19" Privat wheels offer a balance of style and performance.
But it's not all about what's under the hood and beneath the chassis - this Mustang GT looks impressive too! An upgraded sound system means you'll enjoy your favorite tunes in high-quality sound while you're cruising down the highway. The Cervinis upper and lower grills, MMD rear spoiler, Liquivinyl splitter with custom powder-coated rods, and blackouts throughout give this car a sleek, aggressive look. Its blackout appearance will disappear into the night like a phantom.
Overall, this 2015 Ford Mustang GT is an exceptional car upgraded to deliver extraordinary performance, handling, and appearance. So if you're looking for a high-performance Pony to provide an unforgettable driving experience, this Mustang GT fits the bill!
This vehicle is no longer on the showroom floor, was returned to its owner, may have been modified from the description contained on this site, and may be no longer available for sale at this time. The owner has authorized Gateway to continue to display the Vehicle and Gateway will contact the owner about its availability for sale by consignment if any potential buyer is interested in the Vehicle.
Charlotte Sales Team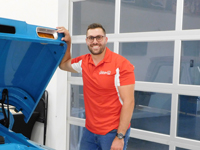 Josh McClelland
Lead Sales
Jay Torry
Sales Consultant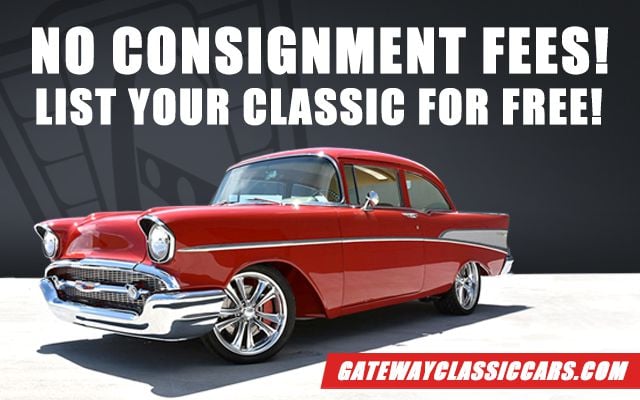 Looking To Sell Your Ford Mustang?
Tens of thousands of individuals have trusted Gateway Classic Cars to sell their vehicles.
Sell Your Ford Mustang Today