Gateway Classic Cars of Denver is proud to present this beautiful 1968 Chevrolet Camaro in red.
1968 is noted by muscle car enthusiasts for the introduction of the f-body platform. The f-body platform was used in all Firebirds and Camaros all the way up until 2002. And the first generation Camaro only lasted a short 3 year span, which of course, greatly contributes to their high desirability, and makes them a must have for every muscle car collector. Not to mention those classic "coke bottle" body lines and that smooth V8 motor.
This Camaro has been very well maintained throughout its life. Owner claims engine to be numbers matching but it has NOT verified by Gateway Classic cars. This first gen Camaro has a clean interior. And the red exterior is absolutely gorgeous. black on red. Makes you wonder why doesn't every car isn't red on the outside and black on the inside. Such a headtuner. She starts up real nice, is both a great cruiser and speedster.
In the trunk, this convertible still has its " Cocktail shakers" which On the corners of convertibles there are what's called "cocktail shakers" or vibration dampeners which were originally installed on every first gen convertible Camaro to help prevent vibrations. They were installed due to a very flexible body in the convertible models because of the lack of the roof structure. Some reinforcement was added to the convertible rockers and floors but it wasn't enough to prevent all vibration problems. The cocktail shakers are large cans with a suspended mass on a spring in a viscous fluid that are mounted on the corners - 4 in all. (The 2 cocktail shakers in the front have been removed at some point during a previous restoration). They were tuned to a resonant frequency of the convertible that caused the vibration problems. When the body was subjected to loading that would otherwise tend to make it oscillate, much of the energy was instead absorbed by the motion of the masses in the cocktail shakers - which reduced the vibration in the convertible body. The cocktail shakers weight about 25 pounds each.
It certainly would be possible to add a large amount of structural stiffness (subframe connectors won't be anywhere near enough) to the mid-section of the body to reduce or eliminate the vibration to the point of being able to remove the cocktail shakers. However that possibility would be very remote without a complete understanding of the Camaros stress and flex points. Another option would be to design and build your own vibration dampener. That, however, would require knowledge of the structural frequencies of the Camaro convertible body not to mention knowledge of how to tune the damper you are creating. The cocktail shakers are filled with automatic transmission fluid or ATF. The fluid is not subjected to friction, high heat or contamination as is the case with other fluid applications in the vehicle so it should not "wear out". The springs would be the only thing that could change or break, that would keep them from working properly. We have never found a "bad" one, if it still has fluid in it, only cars missing them which have the common 'cowl shake' much worse than normal. If your convertible Camaro has all four cocktail shakers and you still have bad vibration problems be sure to check that your tires are balanced properly and also new OEM body bushings can help reduce some of the vibration transfer. Be sure to check your springs and shocks as well. You should also try adding subframe connectors to help with flex and vibrations.
Don't miss your opportunity to own a piece of Chevrolet History!
This vehicle is no longer on the showroom floor, was returned to its owner, may have been modified from the description contained on this site, and may be no longer available for sale at this time. The owner has authorized Gateway to continue to display the Vehicle and Gateway will contact the owner about its availability for sale by consignment if any potential buyer is interested in the Vehicle.
Denver Sales Team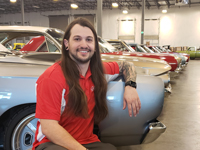 Jesse Cirasiello
Showroom Manager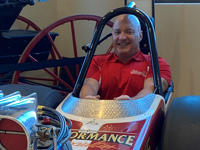 Scott Yockstick
Lead Sales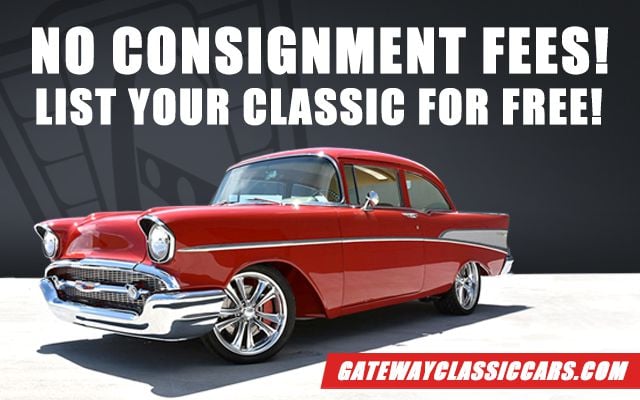 Looking To Sell Your Chevrolet Camaro?
Tens of thousands of individuals have trusted Gateway Classic Cars to sell their vehicles.
Sell Your Chevrolet Camaro Today