Gateway Classic Cars of Denver is proud to offer this 2015 50th Anniversary Ford Mustang GT.
Introducing the 2015 Ford Mustang GT 50th Anniversary Edition, a celebration of half a century of Mustang heritage and performance. This iconic vehicle is presented in a striking white exterior color, a nod to the classic Mustangs of the past, while also embodying the modern and sleek design that the Mustang is known for today.
The interior of this Mustang GT is a stunning black and white, a timeless color combination that adds to the overall elegance and sophistication of the vehicle. The seats are comfortable and supportive, making every drive a pleasure, whether it's a short commute or a long road trip.
Under the hood, you'll find a powerful 5.0L 302 V8 engine. This engine is renowned for its performance and reliability, offering a driving experience that is both exhilarating and smooth. Whether you're cruising down the highway or navigating city streets, this Mustang GT delivers impressive power and responsiveness.
This 2015 Ford Mustang GT also comes with an automatic transmission, providing seamless gear changes and a smooth ride. The automatic transmission also makes this vehicle easy to drive, regardless of your driving experience or skill level.
The 50th Anniversary Edition of the Mustang GT is a special vehicle that pays homage to the Mustang's rich history while also offering modern features and performance. This is a vehicle that is sure to turn heads wherever you go, and it offers a driving experience that is truly unique.
In conclusion, this 2015 Ford Mustang GT 50th Anniversary Edition is a remarkable vehicle that combines classic Mustang styling with modern performance and features. Whether you're a long-time Mustang fan or new to the brand, this vehicle is sure to impress.
This vehicle is no longer on the showroom floor, was returned to its owner, may have been modified from the description contained on this site, and may be no longer available for sale at this time. The owner has authorized Gateway to continue to display the Vehicle and Gateway will contact the owner about its availability for sale by consignment if any potential buyer is interested in the Vehicle.
Denver Sales Team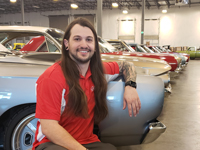 Jesse Cirasiello
Showroom Manager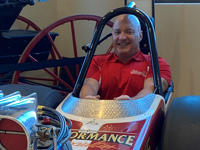 Scott Yockstick
Lead Sales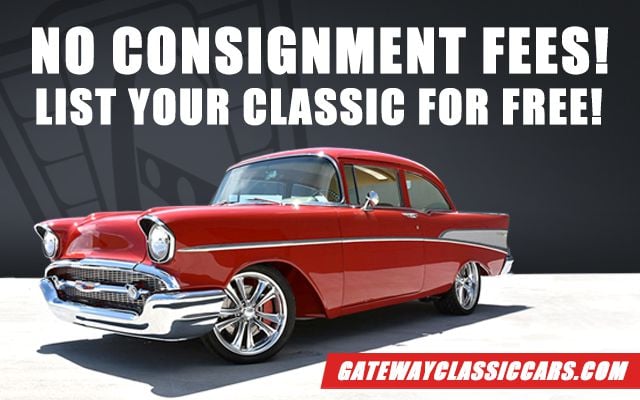 Looking To Sell Your Ford Mustang?
Tens of thousands of individuals have trusted Gateway Classic Cars to sell their vehicles.
Sell Your Ford Mustang Today