Gateway Classic Cars Houston Showroom is proud to present one of the nicest "uncut" Broncos that we've had, this striking Chestnut Brown 1976 Ford Bronco. Looking at this Bronco, it is no wonder why these have become one of the hottest commodities in the automotive world. When looking for a resto-mod Bronco, look no further than this beauty, as the owner spared no expense when restoring this beast!! From front to rear, top to bottom, and left to right, there hasn't been a part of this Bronco that hasn't been restored or replaced. With the plan of doing a complete, thorough, and accurate restoration (with a few "upgrade tweaks"), its owner had the frame cleaned, blasted, and painted, replaced both fuel tanks, installed a new fuel pump, and changed out the original fuel lines with 3/8" aluminum tubing to minimize the risk of fuel leaks. During the suspension restoration, TBP Deluxe shocks were installed, and all the bushings and all mounting bolts were replaced, as well as complete rebuilds on both the front disc brakes and rear drum brakes. It's powered by the iconic 302 CID V8, which is backed by a 3-speed manual transmission that's controlled by a Duff floor shifter. In addition to its dress up, the engine also has a new water pump, ignition wires, and all new hoses and belts. In addition, the A/C lines were specially routed to minimize under hood clutter, so the engine bay really looks good. But what really stands out is how great this bad boy looks. Before adding that beautiful Chestnut Brown paint coat, the owner sand blasted the body to make sure there were no ripples on the body. The undercarriage was also treated with undercoating to minimize the chance for debris to scratch the metal and lead to rust. Make your way inside this sweet 1st Gen Bronco, and you will notice a complete TBP interior kit has been installed. In addition to being a big upgrade from the original interior, it just looks right. All the dash gauges, A/C controls, and radio have been replaced and modified to fit the upgraded interior. Give our Houston Showroom a call or shoot us an email, and we'll hook you up!
This vehicle is no longer on the showroom floor, was returned to its owner, may have been modified from the description contained on this site, and may be no longer available for sale at this time. The owner has authorized Gateway to continue to display the Vehicle and Gateway will contact the owner about its availability for sale by consignment if any potential buyer is interested in the Vehicle.
Houston Sales Team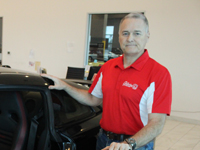 Jeff Youngflesh
Showroom Manager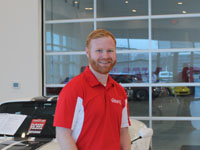 Dominic Pasqualini
Sales Consultant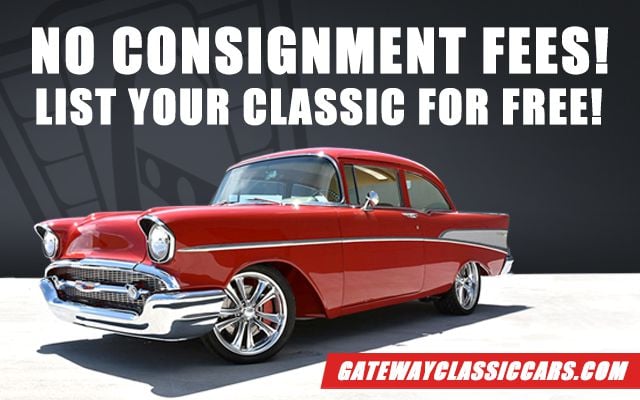 Looking To Sell Your Ford Bronco?
Tens of thousands of individuals have trusted Gateway Classic Cars to sell their vehicles.
Sell Your Ford Bronco Today