Gateway Classic Cars Houston showroom is pleased to present this brilliant white 1952 MG TD replica. From the outside, few would ever guess that this little white car, with proper drag radials, could outright slay most modern muscle cars (and many exotics) in a zero-to-sixty romp, and a "30 roll" against this MG TD replica would just be humiliating to most wannabe contenders. This car was built to do one thing really well - suck the headlights out of most vehicles on the road at sub-triple-digit speeds. This MG TD replica started with a fully boxed custom fabricated frame, into which the builder shoehorned a very potent 383 CID V8 Stroker and performance upgraded GM TH350 3-speed automatic transmission into it before attaching the Prototype Research and Development, Ltd. Fiberglass body to the chassis. From the builder's receipt bin, the V8's innards contain the good stuff: forged Eagle crank and forged Eagle H-beam rods, JE pistons and rings, a Comp Cams bumpstick, Comp Cams springs and Comp Pro-Magnum rocker arms, and ARP fasteners to keep things together in the Mighty Mouse. A stout Ford 9" rear end houses a 3.50:1 Moser Engineering ring and pinion set and limited slip differential, and Moser Engineering M30 28-spline axles (rated at 5000 lb/ft torque) transfer all that power to the ground. Air/fuel mix is handled by a big Holley 4BBL carb atop an Edelbrock Performer aluminum intake, which feeds the dino juice to the aluminum heads, and the stout small block is kept cool by the biggest aluminum radiator that Griffin could custom build for this application (yes, it was a specially ordered radiator, to the car builder's design specs). Inside, apart from the modern VDO gauges and the B&M QuickSilver ratchet shifter, this car looks a lot like most MG TDs do, with its somewhat austere leatherette seats, carpet, and leatherette door panels (all in black, to match the top, of course). However, as you'll be able to tell right away when you fire this beast up, it is truly a wolf in sheep's clothing. If you like vehicles with extremely high power-to-weight ratios, this is your ride!
Houston Sales Team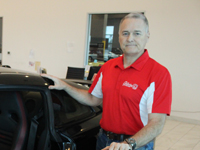 Jeff Youngflesh
Showroom Manager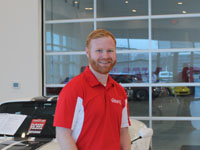 Dominic Pasqualini
Sales Consultant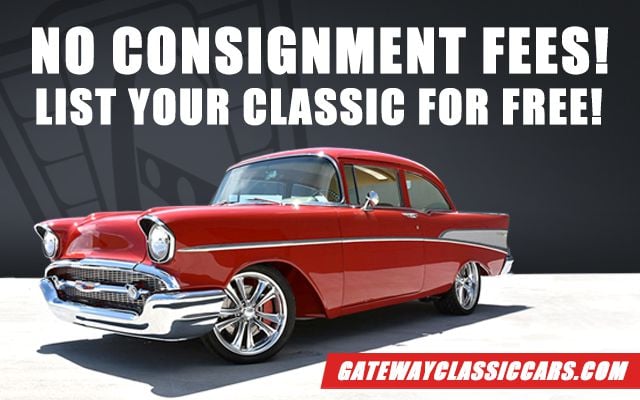 Looking To Sell Your MG TD?
Tens of thousands of individuals have trusted Gateway Classic Cars to sell their vehicles.
Sell Your MG TD Today