Gateway Classic Cars is very proud to digitally present this very rare 1965 Mercury M100 Style box Show Truck!
Featured in Hot Rod magazines top 10 in 2015 and multiple online articles and videos, this is 1 of 1000 Mercury pickup trucks that was produced for the Canadian market and 1 of 15 custom trucks build by famous builder Ken Currie.
This rare truck build is painted in a bright Jamaican yellow with custom black pin stripping with a chromed grill and chromed white headlights. When we open the reversed tilt frond end we reveal the heart and soul of the truck. Based by a Blueprint 383 stroker engine combined with Richie's Dragmaster Scoops and Wieland 671 blower this engine produces a whopping 650 hour power. Transferring that power through the GM NV3500 5 speed manual transmission and coupled to the Ford 8.8-inch rear end, this truck is one power house. When driving with the electric exhaust cutouts open this truck makes one really nice throaty noise.
When we move to the inside of the truck we find the color matching dash where we find that the owner states is the signatures of Jimmy Shine of Shine Speedshop and Steve Darnell of Wilderup. Move to the gauges and you find the Dolphin Shark Fin gauges and the predominant Sunpro Super Tach 3. The seats are of a grey leather and have seatbelts the parabrake is just on the inside of the drivers seat and the upgraded AM/FM/CD player is in the glove box with switch to turn on the speaker lined white led lights.
This is one really unique and rare truck don't miss out on this
This vehicle is no longer on the showroom floor, was returned to its owner, may have been modified from the description contained on this site, and may be no longer available for sale at this time. The owner has authorized Gateway to continue to display the Vehicle and Gateway will contact the owner about its availability for sale by consignment if any potential buyer is interested in the Vehicle.
Tulsa Sales Team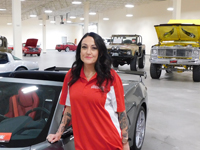 Lori Jenerowitz
Showroom Manager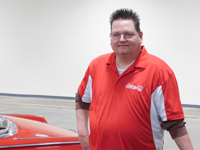 Kelly Smith
Sales Consultant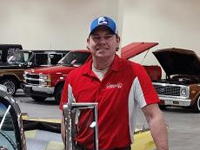 Justin Slaton
Sales Consultant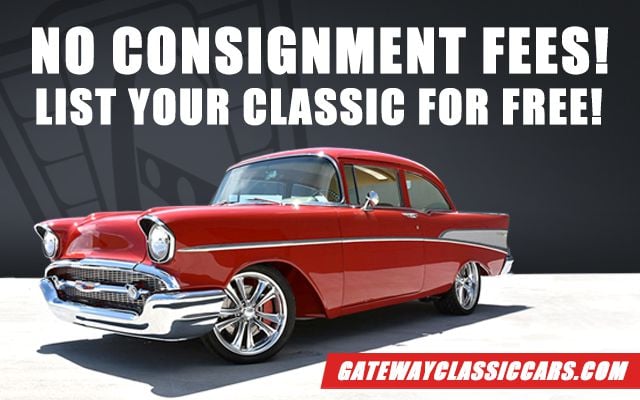 Looking To Sell Your Mercury M100?
Tens of thousands of individuals have trusted Gateway Classic Cars to sell their vehicles.
Sell Your Mercury M100 Today