Gateway Classic Cars of Atlanta is proud to represent this OUTRAGEOUS 1978 Plymouth Road Runner! The Plymouth Road Runner is a mid-size car with a focus on performance built by Plymouth in the United States between 1968 and 1980. By 1968, some of the original muscle cars were moving away from their roots as relatively cheap, fast cars as they gained features and increased in price. Plymouth developed the Road Runner to market a lower-priced, basic trim model to its upscale GTX. In 1976 the Road Runner name was switched to the 2-door model of the replacement for the compact A-body Valiant/Duster series. The new F platform was marketed as the Plymouth Volar, and the new Road Runner became a trim and graphics package primarily. The standard engine was the 318 V8 with the 360 CID V8 offered as an option (with a two-barrel carb for 1976-'77 and single exhaust) producing 160 HP and only paired with the three-speed automatic transmission. Suspension parts were borrowed from the police packages.
In 1978 and 1979, the 360 was offered with a four-barrel carb and, for 1979, dual exhaust, bringing power up to 195 HP. The standard engine for the 1979 model year was the 225 CID "Slant 6" six-cylinder. For 1980, the 360 was no longer offered, and the 318 was the top engine. The Road Runner continued as part of the Volar line until its discontinuation in 1980.
This particular example has been reworked into a Pro Street level drag car with strikingly original character. Featuring the well-recognized Road Runner decals and period correct color scheme, you're sure to stand out with this one from looks alone! Hop inside the beautiful condition original red upholstery with a professionally installed roll cage. Powering this '78 is a 440ci bored to a 450ci V8 by Keith Black's in New Port Beach, California. The build list is impressive and can be provided. To top it off, this bad boy pulls air through a Dyers Blower System 6-71 Rand Holley 750 Carburetors assisted by 8-port Nitrous Injection. Backing the powerhouse is a Chrysler A-833 4-Speed shifted by a Hurst Vertical Gate shifter and an Auburn Posi rear end with 4.46 gears. Work was performed by the previous owner, a process that began in 1983, and was purchased by the current owner with the intent to enjoy and show. Now offered on consignment, this one of a kind 1978 Road Runner is ready to be the loudest and rowdiest one in the room!
Atlanta Sales Team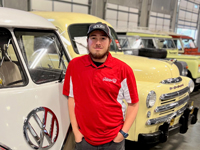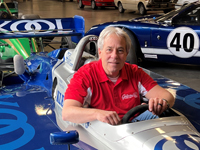 David Duty
Sales Consultant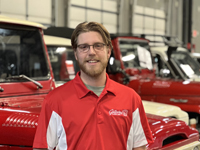 Brent Vennes
Sales Consultant