Gateway Classic Cars of Atlanta is proud to Introduce the gorgeous 1967 VW 21 Window Ragtop Van: A Restored Classic in Blue and White! Prepare to be captivated by the sheer beauty and craftsmanship of the blue and white 1967 VW 21 Window Ragtop Van. Previously restored to its original glory, this vintage gem is a true testament to the timeless appeal of Volkswagen's iconic bus. With its eye-catching two-tone blue and white exterior and a ragtop roof that opens up to the sky, this 1967 VW 21 Window Ragtop Van exudes charm and elegance. The careful restoration work has brought back its original splendor, ensuring that every detail is a faithful recreation of the van's heyday. Powering this classic beauty is a reliable 1600cc engine, renowned for its efficiency and durability. Paired with a 4-speed manual transmission, the driving experience is pure joy as you navigate through gears and feel the engine's responsive power. Embrace the nostalgia of an era when driving was an immersive, engaging experience. Step inside the cabin, and you'll be greeted by a beautifully restored interior that seamlessly blends vintage charm with modern comfort. The spacious and versatile layout provides room for both passengers and cargo, making it great for weekend getaways or road trips with family and friends. Revel in the timeless simplicity of the dashboard and the authentic details that transport you back to the '60s. This 1967 VW 21 Window Ragtop Van is not just a vehicle; it's a work of art. Impeccably restored, it represents the epitome of classic style, attention to detail, and the enduring legacy of Volkswagen's iconic bus. Don't miss the opportunity to own this piece of automotive history. Contact us today to schedule a viewing and experience the magic of the blue and white 1967 VW 21 Window Ragtop Van with its 1600cc engine and 4-speed manual transmission. Relive the golden era of travel and embark on unforgettable adventures in this timeless masterpiece. To see more HD pictures and videos please visit GatewayClassicCars.com. For more information, please call the Atlanta showroom at 678-894-4833.
Atlanta Sales Team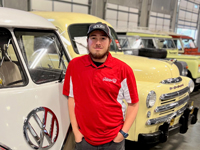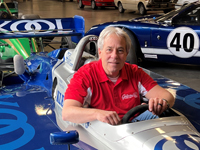 David Duty
Sales Consultant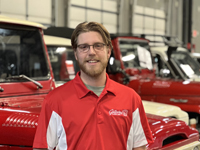 Brent Vennes
Sales Consultant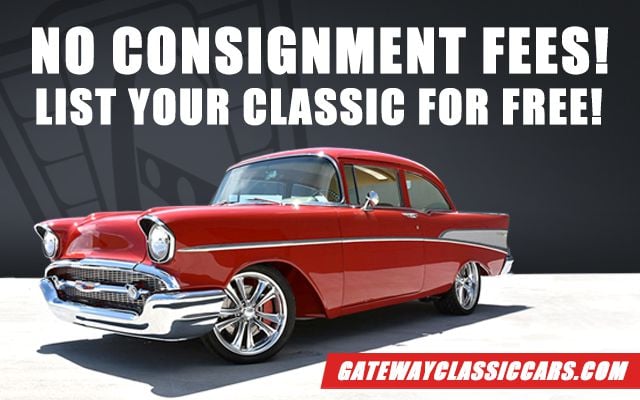 Looking To Sell Your Volkswagen Bus?
Tens of thousands of individuals have trusted Gateway Classic Cars to sell their vehicles.
Sell Your Volkswagen Bus Today