Step into the world of classic American muscle with this 1972 Chevrolet Chevelle Restomod. This iconic vehicle boasts a vibrant metallic orange exterior that is sure to turn heads wherever you go. The black leather interior adds a touch of luxury and sophistication, making every drive a comfortable and enjoyable experience.
Under the hood, you'll find a powerful LS 6.0 V8 engine paired with an automatic transmission, offering a smooth and responsive driving experience. This Chevelle is not just about power and performance, it's also equipped with modern features for your convenience and comfort.
Stay cool during those hot summer drives with the air conditioning system. Enjoy your favorite tunes with the AM/FM radio, and make a statement with the custom wheels that add an extra touch of style to this classic car.
The leather interior is not just about aesthetics, it also provides practical benefits. The seats come with lumbar support, ensuring maximum comfort during long drives. Power features such as power brakes, power seats, power steering, and power windows add to the convenience, making your driving experience as effortless as possible.
Safety is also a priority in this Chevelle, with seatbelts installed for all passengers.
This 1972 Chevrolet Chevelle Restomod is a blend of classic style, modern comfort, and impressive performance. It's a testament to the enduring appeal of American muscle cars, and a must-have for any classic car enthusiast. To see more HD pictures and videos please visit GatewayClassicCars.com. For more information, please call the Atlanta showroom at 678-894-4833.
Atlanta Sales Team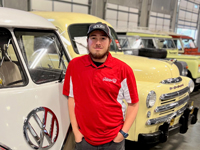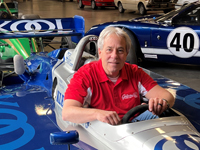 David Duty
Sales Consultant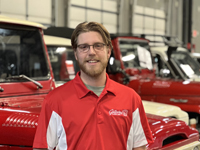 Brent Vennes
Sales Consultant