Feast your eyes on this iconic slice of American motoring history - a striking 1968 Big Block Chevrolet Chevelle Malibu in a vivid red exterior. This timeless classic sports a sleek black interior that really complements the bold exterior. The Chevelle Malibu is powered by an impressive V8 engine with a holley sniper EFI fuel injection kit, that is paired with a smoothly-operating automatic transmission, ensuring a driving experience that is as enjoyable as it is unforgettable.
Keep your cool in any weather with the built-in air conditioning system that's designed to keep the cabin comfortable. On the entertainment front, the car features an AM/FM radio, keeping you connected with your favorite tunes and radio stations even while on the go.
Safety has been taken into consideration as well, with the vehicle fitted with seatbelts for all the passengers and four wheel disc brake! The vinyl interior not only adds to the overall aesthetic appeal of the Chevelle Malibu but is also comfortable and cruise in the modern bucket seats.
In the 1968 Chevrolet Chevelle Malibu, you'll experience the right blend of vintage style with a touch of modern convenience. It's not just a car, it's a testament to the enduring appeal of classic American muscle, ready to impress car enthusiasts of all generations. This is an opportunity to own a piece of auto history, combining a throwback style with must-have features. Don't miss this chance and get behind the wheel today!
Atlanta Sales Team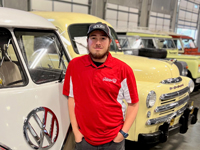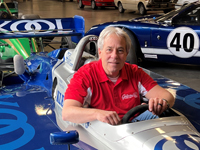 David Duty
Sales Consultant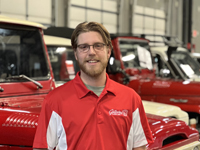 Brent Vennes
Sales Consultant