In the spotlight now is a 1972 Chevrolet Corvette 454 Convertible - a NCRS Flight Award winning example. This gem sports a fiery Millie Muglia red exterior color, adding an undeniable touch of excitement and allure to its impressive profile. Inside, authentic black Deluxe Interior seats provide an unparalleled antique charm, emphasizing the classy, timeless appeal of this model.
Under the hood is a coveted V8 engine known for its muscular performance and robust power output. The manual transmission allows complete control over the vehicle, providing the exhilarating experience many driving enthusiasts seek. Whether you crave the thrilling roar of power or a smooth, relaxed ride, this impressive combination of engine and transmission delivers.
To ensure a comfortable and enjoyable drive, the car is equipped with air conditioning, providing an oasis of cool comfort during warm trips. This remarkable vehicle also possesses a classic AM/FM radio, allowing you to tune into your favorite stations as you cruise.
This 1972 Chevrolet Corvette pays special attention to your security, featuring seatbelts for your safety. There are also power brakes and power steering, promoting ease of maneuverability and providing that much-needed assurance when you're on the move. The Corvette showcases power windows for your convenience and boasts stylish rally wheels that punctuate the sporty, sophisticated vibe of the vehicle.
This Award Winning 1972 Chevrolet Corvette 454 Convertible, a quintessential symbol of speed and style, which is the demonstration of Chevrolet's historical attention to power, comfort, and safety. Experience the drive of a lifetime with this stunning example of classic automotive heritage. To see more HD pictures and videos please visit GatewayClassicCars.com. For more information, please call the Atlanta showroom at 678-894-4833.
Atlanta Sales Team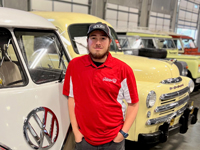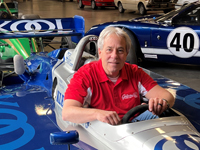 David Duty
Sales Consultant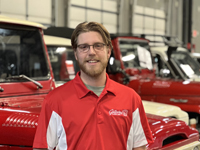 Brent Vennes
Sales Consultant