Introducing the 1972 International Harvester Scout II - a vintage vehicle with a blend of rugged strength and style. This masterpiece is finished in an attractive blue exterior, coupled with a bold black leather interior that gives the vehicle an appealing and sophisticated blend of colors. It's more than just an aesthetically pleasing classic; it comes loaded with powerful features and functionality designed to give you the ride of your life.
Under the hood, the 1972 Scout II boasts of a robust 350 V8 engine, paired with an easy-to-operate automatic transmission. This combination offers a dynamic and smooth driving experience, ensuring you are equipped with the power and comfort to navigate various terrains.
The interior of the Scout II is just as impressive as its exterior. It features a luxurious black leather interior that offers a premium feel and comfort. Additionally, it has been fitted with seatbelts to ensure your safety during your journey.
To enhance your driving experience, the 1972 International Harvester Scout II is equipped with power brakes providing you with control and stopping power to ensure your drives are safe and secure. The vehicle also offers power steering for ease of maneuverability, making your journeys in it more enjoyable and less straining.
Step into the 1972 International Harvester Scout II and experience a unique blend of classic design and modern functionality. Dive into the past without letting go of the present with its aesthetically pleasing design and efficient functionalities. Make every ride an unforgettable journey with this vintage masterpiece. To see more HD pictures and videos please visit GatewayClassicCars.com. For more information, please call the Atlanta showroom at 678-894-4833.
Atlanta Sales Team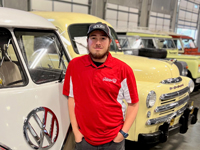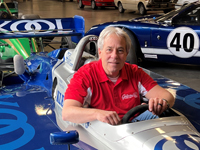 David Duty
Sales Consultant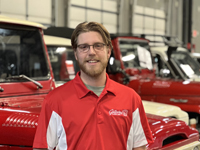 Brent Vennes
Sales Consultant