Gateway Classic Cars of Charlotte is proud to digitally present this 2013 Ford Mustang Shelby GT500 Convertible!
One of the rarest colors combined with an even more exclusive convertible treatment, this snake is ready to strike!
The GT500 was developed by Ford's SVT division, the same loon lab responsible for the Ford GT and F-150 SVT Raptor. Like a lot of SVT products, it seems dominated by its engine. The 5.8-liter, supercharged V-8 with 631 lb-ft under the hood is a punched-out version of the aluminum-block 5.4 used in the 2011-12 GT500, which was essentially a wet-sump evolution of the V-8 used in the GT. The previous engine's massive 105.8-mm stroke remains, but the cylinder bore balloons from 90.2 mm to 93.5 mm. (Ford claims the block is now at its limit and can be stretched no larger.) The compression ratio rises from 8.4:1 to 9.0. Like its predecessor, the 5.8 uses plasma-transferred wire-arc bore coatings and billet main-bearing caps. Still, it also gets a larger oil pump, an aluminum sump, piston oil squirters, and additional coolant passages. The Eaton supercharger in the engine's valley displaces 2.3 liters, spins faster than the previous GT500's blower, and cranks out 14.0 psi at maximum boost (up from 9.0). Nearly every part of the powertrain was optimized for producing the additional horsepower, including a new supercharger, new cross-drilled blocks and heads, an all-forced engine rotating assembly, updated camshaft profiles, upgraded head gaskets, a new carbon fiber driveshaft and upgraded clutch, transmission, and axles.
Production Numbers:
Total Produced: 4,885
Total Convertible Produced: 808
- Grabber Blue: 49
Engine
Type: 90-degree, DOHC 32-Valve supercharged aluminum V-8
Displacement: 5.8L / 351 CID
Horsepower: 662 hp @ 6500 rpm
Torque: 631 lbs.-ft. @ 4000 rpm
Bore x Stroke: 3.68 in. x 4.17 in.
Compression: 9.0:1
Performance:
0-60 mph: 3.5 seconds (Motor Trend)
60-0 mph braking: 101 feet (Motor Trend)
1/4-mile @ MPH: 11.6 seconds @ 125.7 mph (Motor Trend)
Charlotte Sales Team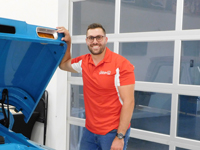 Josh McClelland
Lead Sales
Jay Torry
Sales Consultant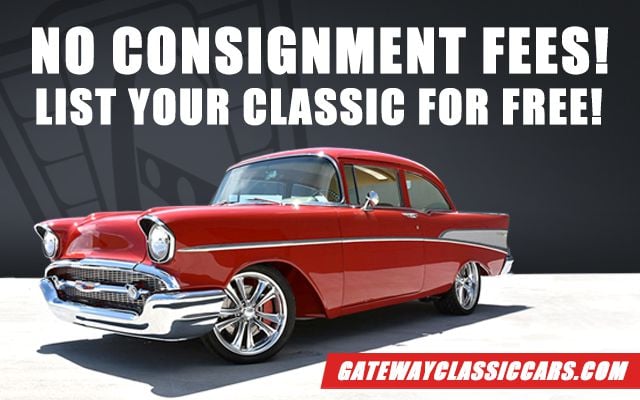 Looking To Sell Your Ford Mustang?
Tens of thousands of individuals have trusted Gateway Classic Cars to sell their vehicles.
Sell Your Ford Mustang Today