Discover a balanced blend of classic design and modern performance engineering with this 1955 Ford F100 Pickup Restomod. Painted in a stunning Midnight Plum exterior that exudes timeless elegance, this work of craftsmanship is sure to attract bewitched gazes wherever it travels.
The interior is a well-curated selection of black and orange, offering an unexpected pop of color for an intriguing experience. Comprised of premium vinyl, the cabin radiates refinement while promising durability for the long haul.
At its heart, this restored classic runs on a devilishly powerful 302 CID V8 engine, coupled with a robust C6 automatic transmission for a smooth and effortless driving experience. The entire ensemble is supported by Ford's legendary 9" rear axle ensuring reliable power transfer to the road.
Adding a touch of contemporary comfort, we have power brakes and power steering aiding in your smooth journey. Meanwhile, the custom aluminum wheels shod with performance tires lend a striking appeal and superior control.
Safety is not compromised as the pickup comes equipped with radial tires and seatbelts. Transitioning between the charming past and the dashing present, this restomod pickup benefits from a front suspension borrowed from a Crown Victoria, ensuring improved stability and handling on any terrain.
Adding to its appeal, the vehicle also encompasses unique touches such as a reverse-opening hood for an unconventional style statement. The rear fenders have been smartly reversed and the tailgate has been cleverly modified to add a distinctive appeal.
This 1955 Ford F100 Restomod is a testimony to precision, engineering, and artistry, offering a piece of history enhanced with contemporary flair.
Chicago Sales Team
Nic Thom
Showroom Manager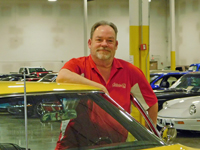 Louis Chambers
Lead Sales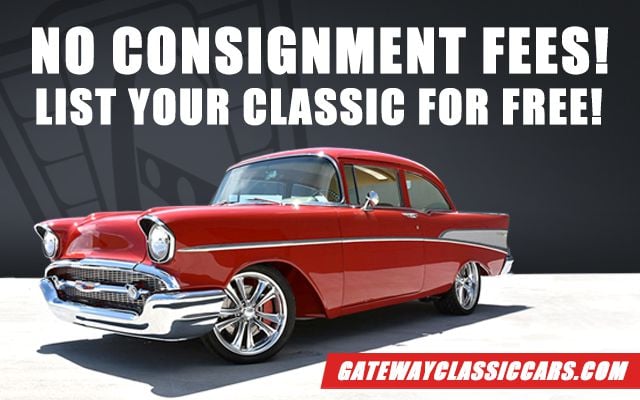 Looking To Sell Your Ford F100?
Tens of thousands of individuals have trusted Gateway Classic Cars to sell their vehicles.
Sell Your Ford F100 Today