Gateway Classic Cars of Dallas is proud to present this 1990 Lotus Esprit Turbo 4 Cylinder. A mid-engine euro car with a 5-speed transmission, driving this car should bring a grin to your face. In 1987, the Esprit was restyled by British designer Peter Stevens. Stevens, who would later go on to design the McLaren F1, produced a less angular, more rounded Esprit. Giugiaro is said to have liked the new shape, claiming it was perhaps too close to his original design. The exterior changes were accompanied by a redesign of the interior that gave more space to the occupants. The revised Esprit was not given a new "Series" number but is often called by its project code of X180.
Panels for the body were produced using a new process called VARI (Vacuum Assisted Resin Injection). This method, which was patented by Lotus, offered advantages over the previous hand lay-up process. Kevlar reinforcement was added to the roof and sides for roll-over protection. This contributed to a 22% increase in Esprit's torsional rigidity.
The X180 cars inherited most of their mechanical components from the earlier HC Esprit and Turbo Esprit, although the name for the forced induction model was now Esprit Turbo. 1988 model year North American Esprit Turbo models kept the Citroën transaxle and Bosch fuel injection system used in the previous model year. Other X180 models received a new Renault UN-1 transaxle, which necessitated a move to outboard rear brakes.
The power output of Type 910 turbocharged engine was unchanged, but 0–97 km/h (60 mph) acceleration times decreased from 5.6 seconds to between 5.4 and 5.1 seconds. The top speed was over 150 mph (240 km/h). This Specific Lotus has been treated to a full suite of upgrades by ATS Racing in Denton Texas, running around 300HP and being well maintained and ready to go! 52K Miles, Clean Title Clean CarFax.
In 1989, the K-Jetronic system was replaced with a Lotus/Delco multi-point fuel injection (MPFI) system. The engine also received an air-water-air intercooler called a Chargecooler by Lotus. This revised engine was known as the Type 910S. Power output was up to 268 PS (197 kW; 264 hp) with 284 PS (209 kW; 280 hp) available on overboost. 0–97 km/h (60 mph) acceleration times decreased to 4.7 seconds and top speed was over 257 km/h (160 mph). The 910S engine went into the new Special Equipment (SE) model, which also received changes to the body, with side skirts parallel to the body, five air ducts in the front air dam, wing mirrors from the Citroën CX, and the addition of a rear wing. These do not come on the market very often. If you are looking for a unique British sports car, something to collect, or even a fun driver, this could be the classic for you! Do not let this one pass you by as it will not last long.
This 1990 Lotus Esprit SE is for sale by our Dallas Showroom and can be seen in greater detail including 100+ HD pictures and an HD video at www.GatewayClassicCars .com. For additional information please call our knowledgeable staff at 817-310-9400 or email us at Dallas@GatewayClassicCars .com.
Dallas Sales Team
Chase Coplin
Showroom Manager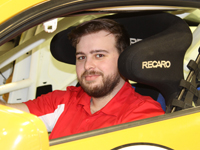 Michael Sloane
Sales Consultant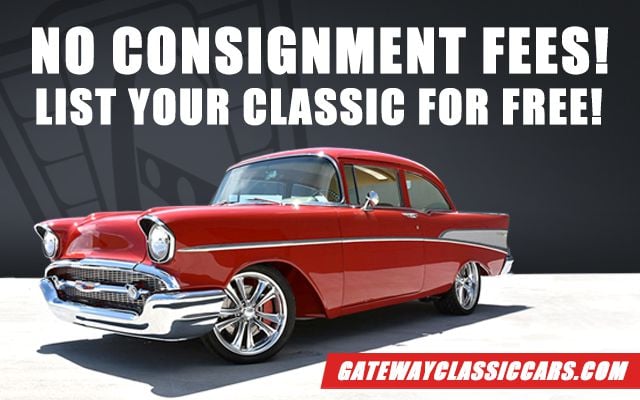 Looking To Sell Your Lotus Esprit?
Tens of thousands of individuals have trusted Gateway Classic Cars to sell their vehicles.
Sell Your Lotus Esprit Today