Gateway Classic Cars of Fort Lauderdale is excited to present this gorgeous 1960 Chevrolet Corvette in red on red.
The C1 Corvette is where it all started. Before the Stingray, way before the ZR1... eight generations back from the today's Corvette and you have the humble beginnings of what would become America's sports car. A stylish, classy, quick little fiberglass 2-seater. Spanning from 1953 to 1962, the first-generation Corvette underwent numerous upgrades and cosmetic changes.
For starters, the first Corvettes were originally powered by an inline 6 engine, known as the "Blue Flame". 1955 saw the first year of V8 muscle, which would forever stay a signature feature for Corvettes. By '56 the C1's rocket-like taillights were gone and redesigned to fit smoothly into the body. In '58 the quad headlights were introduced. 1960 was the last year to feature the heavy grill teeth, and the final year before the introduction of the circle taillight rear end.
This 1960 Vette truly is a beauty! It has a paint matching hard top, PLUS a white soft-top. Driving around a topless Vette is one of the greatest feelings known to man. The red exterior paint is on the brighter side, almost like a blood-orange shade in certain light. It blends beautifully with the C1's iconic white side panel accents and white wall tires. The gauge cluster is a work of art- mid-century galore. Red leather seats- it doesn't get much nicer than that. Not to mention a nice amount of space in the trunk. The interior overall is in great shape.
Under the hood sits a twin four-barrel carbureted 283 Cubic Inch V-8 Engine. And that 4-speed manual transmission is icing on the cake. Thrilling is an understatement. With its small and lightweight body, there is no stopping a speed-hungry Corvette enthusiast.
Fort Lauderdale Sales Team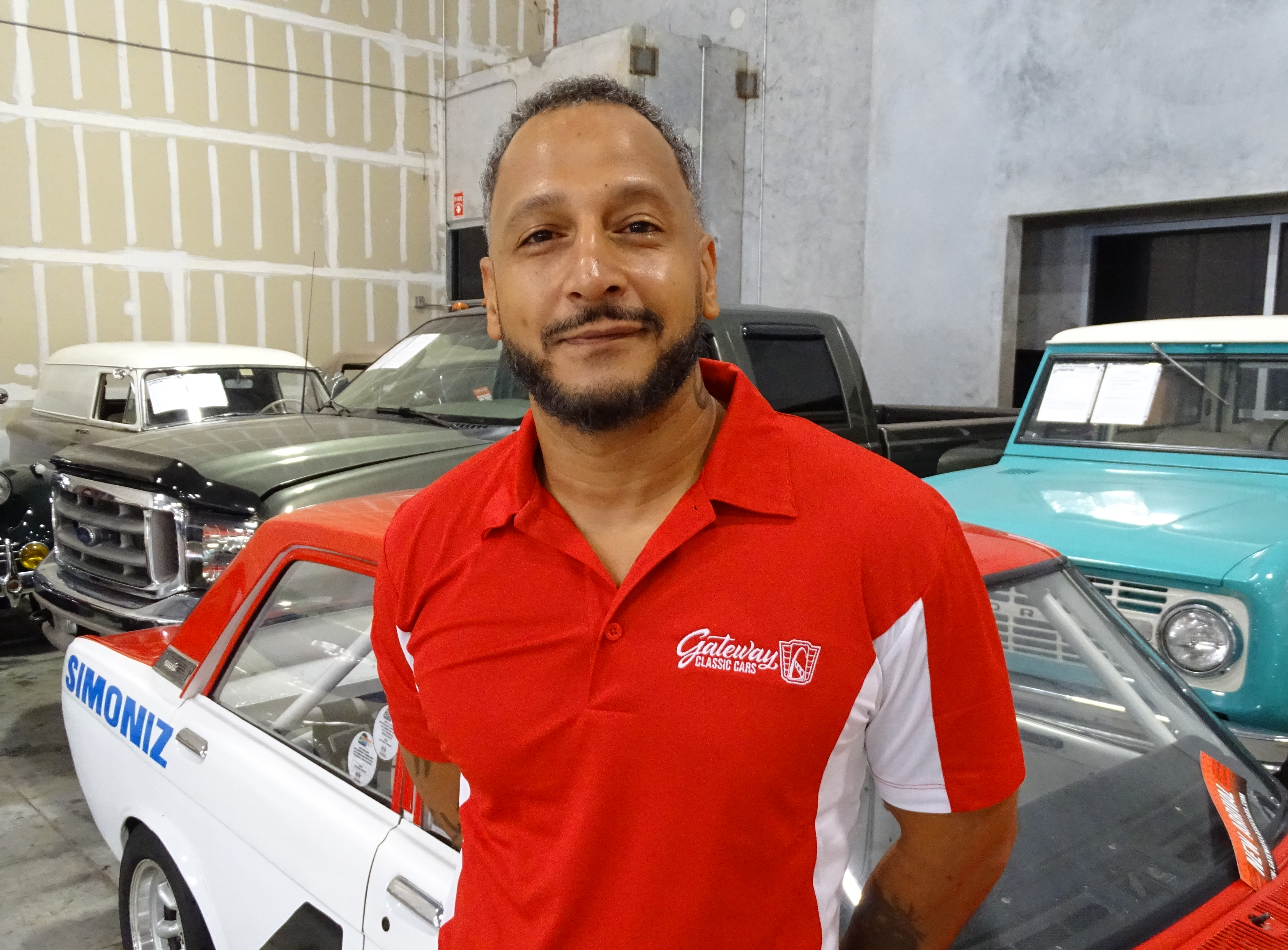 John Cullen
Showroom Manager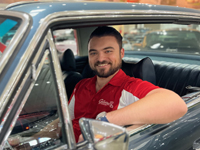 Nick Watson
Sales Consultant