Gateway Classic Cars Houston Showroom is excited to present this super custom 1941 Ford Cab Over Engine (COE) Hauler. To say that a lot of time and Benjamins went into this build would be an understatement; but, hey, when you're looking at a "bucket list COE build" like this, it's easy to tell that this clearly started with a client's vision for building an ultimate vintage-style COE hauler. What started with a '41 Ford COE cab and a healthy imagination has resulted in a superbly executed truck. To quote the owner, "...nearly everything on this truck from the firewall back is new. Lots of hard-to-find parts were located. Lots of stuff was also hand-fabricated when parts either weren't available, or just didn't exist." For example, all the pneumatic and hydraulic lines were custom-made from stainless steel tubing, because no "kit" for this build existed. This awesome '41 is a sight to behold: the custom-mixed House of Kolor "Kandy Burgundy" and Hyundai Gray Metallic paint scheme is very classy, and it is evident that substantial attention to detail went into getting the finish "just right". This Bad Boy was shown at the 2019 SEMA Show and has been featured in articles and/or on episodes in Street Truckin' magazine, Sam's Garage, "The Transmission" (online magazine), and on Lokar TV, to name a few public exposure venues. The chassis started with a custom-built ACME Chassis Factory front clip, and behind that, the framing and chassis for the hauler bed portion is courtesy of Popeye's Rod Shop in Carencro, LA (which also performed the whole build). The hauler bed portion was built entirely from scratch at Popeye's, specifically for this gnarly ride. There are 4 FLO Air Ride Compressors and tanks (one for each corner's bagged suspension) to fill the Firestone 3400 bags up front and Goodyear bags out back. The air suspension's management is done via an Airlift 3H control system, with numerous presets already tested and loaded in the controller. Wiring is a new, custom Painless Wiring Harness kit, designed for this truck (like virtually everything else about this unique build). This '41 drives like no other, with its Power Rack and Pinion Steering, custom ThorBros Monster Parallel 4-Link rear suspension, front and rear sway bars, custom 20-inch Fuel Wheels with Diamondback Radial tires, and the amazing air bag system. The big 5.9L Cummins 12-valve diesel engine and its Allison AT545 Automatic Transmission (with its Derale auxiliary trans cooler) easily power this rig, even with your ProStreet race car loaded up on the totally custom bed, and your race tools in the storage boxes beneath the bed. A massive aluminum radiator provides sufficient cooling for the big Cummins, and the 4-inch exhaust is wrapped in DEI's Black Titanium exhaust wrap all the way to the rear of this 27.5-foot-long rig. Removing any of the 21 custom aluminum panels on the bed allow you access to what's below; and should you choose to open it up, you'll see that the attention to detail on the unseen items is just as thorough as it is on those that are "supposed to be seen". Under the bed toward the rear are two massive custom fuel tanks, with fillers for each conveniently located atop the bed, behind each rear wheel. In addition to having plenty of storage under the bed behind the gorgeous polished stainless storage doors, you'll also find the air tanks and compressors neatly installed, and their requisite wiring cleanly executed. At the very back, the rearward storage door folds down to allow access to the two custom-built 5-foot-long aluminum approach ramps: this truck is really built for serious duty and is not just eye candy! For example, take note of the four 5000lb capacity tie-down swivels that lay flush in the bed, and the SmittyBilt XRC9500 winch, there in case your 9500-pound load can't get itself on or off the bed. Making your way around the rest of the exterior, you'll see a 1938 Ford COE grille, done in satin black (in keeping with the relatively understated look of the truck), along with its customized fender extensions: at the rears of the front fenders, and at the fronts of the rear fenders (which are all steel, with the rears coming from a '47 Ford truck). These custom fender extensions, along with the custom-fabricated side steps (which nicely tie the cab to the bed) allows the truck to sit virtually flush with the ground when it's slammed and gives it that "one clean line" appearance. Very cool! Up front below the grille, you'll notice that the bright chrome bumper looks a lot like the bumper from a '55 Chevy truck; and you'll be correct! Out back, the taillights were sourced from another Chevy - this time, a 1958 Chevy Impala, which makes this truck a synchronous blend of today's "Big 3" (of the U.S.-based auto manufacturers) and an homage to many of their vintage design features. Other nifty usable features are the working cab-side air intakes, the functional tilt-out windshield, and the all-new glass, weatherstripping, and window felts throughout the cab. Inside the cab, which was completed by LB Upholstery, one thing you won't see, but will greatly appreciate, is the full sound-deadening treatment using VibroSolution sound deadener "from floor to roof". LB also installed the Snowden Custom UltraLeather seat and UltraLeather cab trim (doors, roof, header), using a dark gray for the seat, and black for the rest. The floor covering is a very attractive black woven fabric, and it's matched to every curve of the cab. Cab occupants will enjoy the cold A/C from the Vintage Air system, and the tunes that the Digital Design stereo can fill the cab with. The driver will find that the vintage Ford Crestliner steering wheel really evokes the feeling of piloting a 1940's era truck; but will also appreciate having the iDidit Tilt Steering column in place of the original. That way, they can adjust the wheel to their preference for viewing the Dakota Digital RTX gauge cluster, which continues the "looks nostalgic, works like modern" theme of this awesome truck. While you're out motoring in this grand COE, just remember not to rest your arms on the steering wheel (like some vintage rig drivers would): you could inadvertently find your forearm too close to the horn's actuator ring, and when that happens, you'll wake everyone up with this truck's train horns! This '41 Ford COE hauler is one for the ages - a truly custom rig that's sure to win you trophies at the shows you'll enter yet is entirely capable of being the coolest "shop truck" in town. If you have a shop, you need this truck!
Houston Sales Team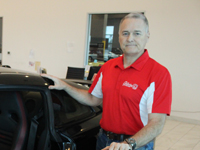 Jeff Youngflesh
Showroom Manager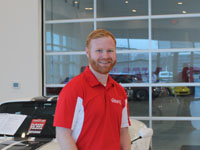 Dominic Pasqualini
Sales Consultant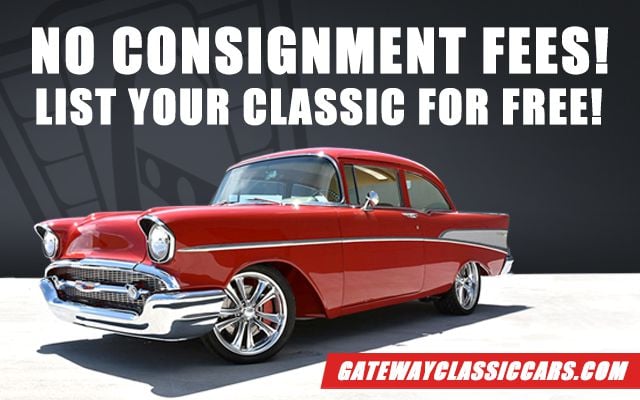 Looking To Sell Your Ford COE?
Tens of thousands of individuals have trusted Gateway Classic Cars to sell their vehicles.
Sell Your Ford COE Today