Gateway Classic Cars Houston Showroom is proud to present this 2009 Pontiac G8 GXP Firehawk. Unleash the beast within you with this stunning 2009 Pontiac G8 GXP Firehawk. This gem is one of the (roughly) 1,829 GXP-badged versions of the G8 that Pontiac produced. In 2009, Pontiac planned to have 250 of the G8's sent off to Street Legal Performance and given the SLP Firehawk upgrade, but demand was low, and the actual production figure appears to be far less than that. From what we can deduce from various sources, it appears to be one of the (roughly) 30 SLP-modified supercharged G8's for 2009. Of those 30, the majority were the G8 GT Model, while only 9 G8 GXP's appear to have been given the SLP "love". Please note that Gateway Classic Cars is in no way attempting to document or certify the authenticity of this vehicle or actual production figures; however. We'll leave that to a prospective buyer to determine for themselves. To that end, it does have all of the "panel VIN stickers" intact, a clean Carfax, original Firehawk owner's manual (and special Firehawk addendum), and a DVD with its build number (complete with dyno session video from SLP), plus an SLP options sticker indicating the SLP upgrades.
With a sleek Panther Black Metallic (80U) exterior and a luxurious Onyx leather interior, this car provides a blend of style, substance and exclusivity. Under the hood, you'll find a monstrous 6.2 Liter LS3 V8 engine paired a supercharger that pushes over 500 HP out of the Factory. The GXP is equipped with a 6-speed manual transmission that delivers crisp shifts an exhilarating driving experience. This car is not just about speed and power; it is also packed with a plethora of features to ensure your comfort and safety on the road. The G8 GXP Firehawk comes equipped with air conditioning, am/fm radio, a CD player, and GPS navigation to keep you cool, entertained, and on the right track. The anti-theft system provides an added layer of security, while the anti-lock brakes, traction control, power brakes, power locks, power seats, power steering, and power windows, and driver and passenger airbags ensure your safety on the road. This 2009 Pontiac G8 GXP Firehawk is not just a car; it's a powerful statement by Pontiac for their final year of production. Don't miss your chance to own this rare machine - call or email our Houston Showroom today!
Houston Sales Team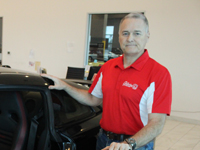 Jeff Youngflesh
Showroom Manager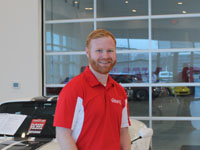 Dominic Pasqualini
Sales Consultant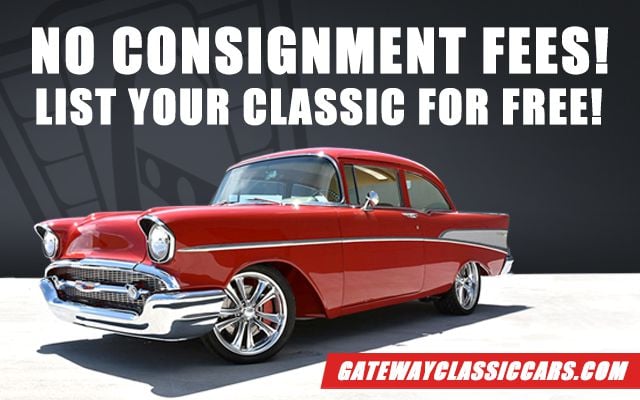 Looking To Sell Your Pontiac G8?
Tens of thousands of individuals have trusted Gateway Classic Cars to sell their vehicles.
Sell Your Pontiac G8 Today