Gateway Classic Cars Kansas City showroom is proud to digitally present this very rare 2015 Petty's Garage Ford Mustang GT. The 2015 Petty's Garage Mustang GT came in two options to choose from. A Stage 1 or Stage 2 version. There were only 143 built, with 100 Stage 1s, and 43 Stage 2s. AC/DC's front man Brian Johnson put his name on the first one. "This Mustang has just taken my breath away," said Johnson. "I didn't have an American car, but I do now!" On the outside, the Stage 1 is outfitted with unique front and rear bumper covers, a center-exit exhaust, and a race-inspired rear spoiler. Inside, the car benefits from custom-embroidered headrests and floor mats, and "The King," Richard Petty's signature on the dash. We know; the information you really want is what's under the hood? Obviously, since it's a GT, the Coyote V8 is there, but Petty's Garage wouldn't leave that stock. To increase power to 627 horses, Petty's Garage sneaks a Ford Racing/Roush Performance supercharger under the hood with a redesigned cold air intake, and custom engine calibration. Barking out marching orders is the job of a Magnaflow exhaust. The Stage 1 could be ordered in any color, but the Stage 2 came with a complete Petty's Garage custom two-tone paint, a Wilwood big brake upgrade, and the company's HRE three-piece forged-aluminum wheels. The Stage 2 custom paint features Petty blue over a tri-coat pearlescent blend Ford Tuxedo black. To let you know who is responsible for your Petty's Garage Stage 2, "The King's" number 43 is ghosted into the car's hood and c-pillar and Petty's Garage ghosted into the hood. This car is number 34 of 43 and has less than 800 miles on it. Do not miss your opportunity to own a piece of Racing history!
For additional information please feel free to call our knowledgeable staff at (913) 815-1340 or email us at . The Kansas City showroom is located at 1202 S Lone Elm Rd. Olathe KS 66061
Kansas City Sales Team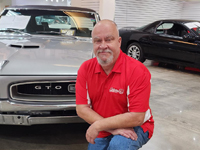 Randy Mattox
Sales Associate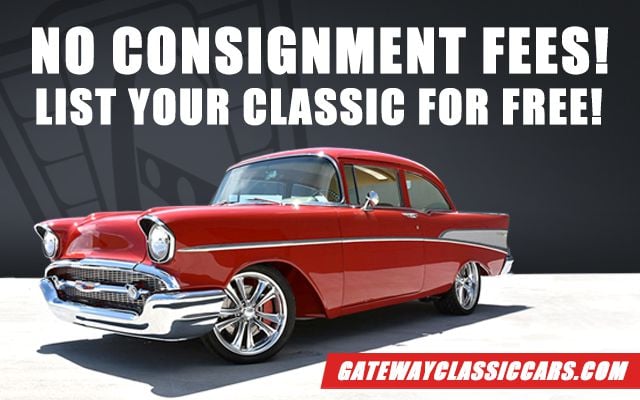 Looking To Sell Your Ford Mustang?
Tens of thousands of individuals have trusted Gateway Classic Cars to sell their vehicles.
Sell Your Ford Mustang Today