Introducing the spectacular 1955 GMC COE, an extraordinary vehicle for classic truck enthusiasts longing for a unique blend of vintage appeal and modern technology. The truck sports a sleek black exterior with a matchless sense of style; aesthetically complemented by the black leather interior which crafts a high-quality, sophisticated and lux environment for both driver and passengers. It's not just a pretty face, this classic beast is powered by a robust 5.9L Cummins Diesel Engine, warranting a powerful and reliable performance every single time.
This 1955 GMC COE further assures a smooth, pleasurable driving experience with its automatic transmission. The sturdy, eye-catching aluminum wheels underline the sturdy, authentic aesthetic enhancing the vehicle's overall appeal. Custom wheels have been added to enhance its distinct charm.
Equipped with a host of modern features such as an AM/FM radio, you can enjoy an immersive audio experience every time you hit the road. The GPS navigation system ensures you never lose your way, providing a blend of old school charm with modern-day convenience.
For a ride this valuable, safety should never be compromised. Accordingly, this GMC COE boasts power Hydroboost brakes and power steering to guarantee the driver full control of this powerful vintage vehicle, making your ride comfortable and reliably safe. A backup camera has been incorporated for easier and safer reverse parking and maneuvering, ensuring preventative care, eliminating blind spots and drastically improving safety.
The elegant and durable black leather interior highlights the fine workmanship that's gone into the designing of this vehicle, promising not just comfort but also class. The cabin smells unusually fresh, and you'll savor the scent of rich black leather every time you embark on a journey.
The 1955 GMC COE is surely a distinctive vehicle that is as notable for its performance and safety as it is for its vintage charm and modern comforts. It impeccably blends yesteryears' aesthetics with today's advanced features and power to create an impression that's hard to ignore.
Kansas City Sales Team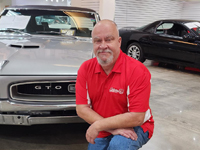 Randy Mattox
Sales Associate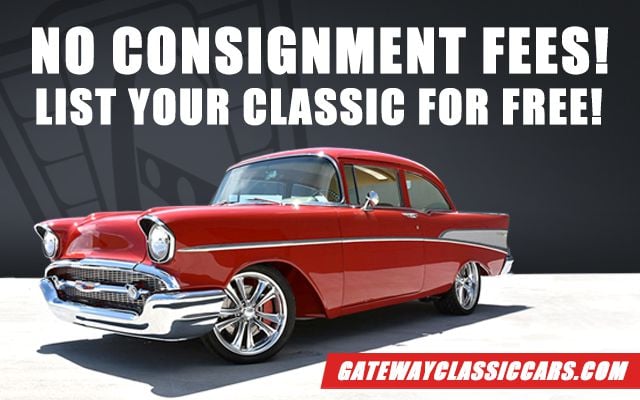 Looking To Sell Your GMC COE?
Tens of thousands of individuals have trusted Gateway Classic Cars to sell their vehicles.
Sell Your GMC COE Today