Step into luxury with this 1999 Mercedes-Benz SL500. This classic vehicle is presented in a sleek silver exterior, complemented by a sophisticated gray interior. The timeless design of this car is sure to turn heads wherever you go.
Under the hood, you'll find a powerful 5.0-liter engine paired with a smooth 5-speed automatic transmission. This combination ensures a driving experience that is both exhilarating and comfortable, making every journey a pleasure.
The SL500 is equipped with a host of features designed to enhance your driving experience. The air conditioning system ensures a comfortable environment in all weather conditions. The power steering and power brakes provide a responsive and controlled driving experience.
The power seats, complete with lumbar support, allow you to customize your driving position for optimal comfort. The power windows and power locks add an extra level of convenience, making your driving experience as seamless as possible.
The car also comes with aluminum wheels, adding to its stylish appearance. The AM/FM radio provides a range of entertainment options, allowing you to enjoy your favorite music as you drive.
This 1999 Mercedes-Benz SL500 is a testament to the brand's commitment to luxury, performance, and comfort. It's a classic car that offers a unique blend of style and practicality. Don't miss out on the opportunity to own this timeless piece of automotive history.
Las Vegas Sales Team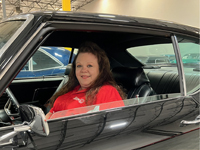 Lori Jones
Showroom Manager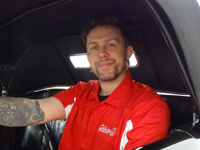 Caleb Weathers
Sales Consultant