Gateway Classic Cars of Las Vegas is proud to present a 1952 Kaiser Manhattan in a classic condition two tone crme & deep forest green. Odometer reads 95,934 miles, an amount believed to be an accurate count considering the originality.
The Kaiser Manhattan's sole available engine in 1952 was the "Supersonic Six," the long-running L-head six cylinder, single exhaust and a two-barrel downdraft Carter WGD model 781S carburetor.
A column-shifted three-speed manual Borg-Warner transmission was standard in Kaiser Manhattans, although, by itself, it was considered a special order. The manual transmission, shared with other Kaisers, is a sturdy unit, and rebuild kits are available from a number of sources. Aside from their bellhousings, the Hydra-Matic transmissions are interchangeable with those in contemporary Buick-Olds-Pontiacs, and are also durable.
Kaisers of the early 1950s were well known for the personalization that could be had via their amazing array of color and upholstery choices. In order to set their cars apart, the company stressed the use of new interior materials and fashionable color combinations, our Kaiser sports a unique alligator hide dash and door skins, two tone tan suede and peacock pattern seats with a matching tan suede headliner.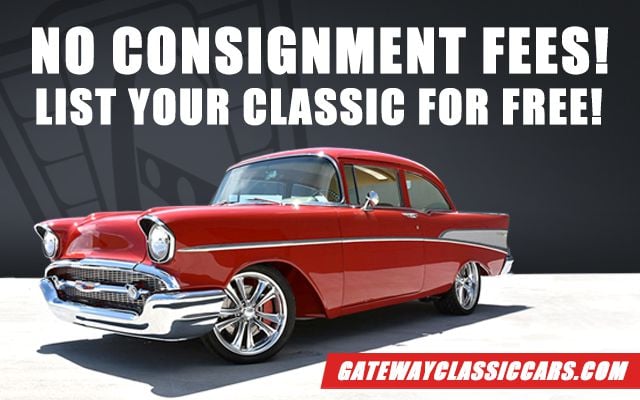 Looking To Sell Your Kaiser Manhattan?
Tens of thousands of individuals have trusted Gateway Classic Cars to sell their vehicles.
Sell Your Kaiser Manhattan Today