Gateway Classic Cars of Milwaukee presents this 1966 Ford Mustang hardtop. Few cars spark the excitement and longevity as Ford's original Mustang. Starting mid-year for the 1964 model year and having its triumphant debut at the 1964 New York World's Fair in Queens NY, the Mustang was the car that was in the right place at the right time. Never before has a car been geared towards the youth market and really having a deep focus on the young professional women that had joining the work force in large numbers after World War II. With its stylish good looks, the long hood, short deck design was available in 3 body styles (Hardtop, fastback, and convertible) many engine and transmission options and an instant buzz, the Mustang was an immediate success. Ford built it's 1 millionth Mustang within 2 years of its original debut and over the past 56 years more than 10 million Mustangs have been built and sold all over the world! The Mustang was not only a sales success for Ford, but it quickly captured the psyche of American pop culture. The Mustang could be seen in movies like Goldfinger and Bullitt and there were even songs written about the Mustang, Wilson Pickett's "Mustang Sally" and Otis Redding's "Tramp" both pay homage to the automobile. Ford really found themselves with a smash hit on their hangs with the Mustang and ultimately sparked an entirely new subgenre of car: The Pony Car. By the 1968 almost every American auto manufacturer was offering a competitor to the Mustang, cars like the Javelin, Firebird, Challenger, Camaro and Cougar were all developed to compete with the phenom that is the Ford Mustang. The popularity of the Mustang is so overwhelming that a documentary of the car was made in 2015 called "A Faster Horse" the explains the history of the Mustang and the development process of the 6th generation Mustangs.
Our featured Mustang is a wonderful time capsule. Wearing a red paint job with a white vinyl top and black vinyl seats. The car is powered by a durable 200 cubic inch Inline-Six engine paired to a 3-speed Cruise-O-Matic automatic transmission. The vehicle has a few interesting features like a center console & air conditioning. The car also is equipped with power steering, an AM radio, seat belts, white wall tires and Mustang wheel covers.
Take the wheel of a piece of automotive history and an American icon in this sizzling '66 Mustang! Available from Gateway Classic Cars of Milwaukee!
Milwaukee Sales Team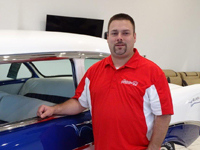 Nick Martinez
Showroom Manager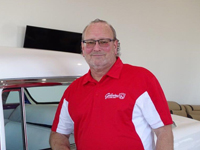 Michael Wahlen
Lead Sales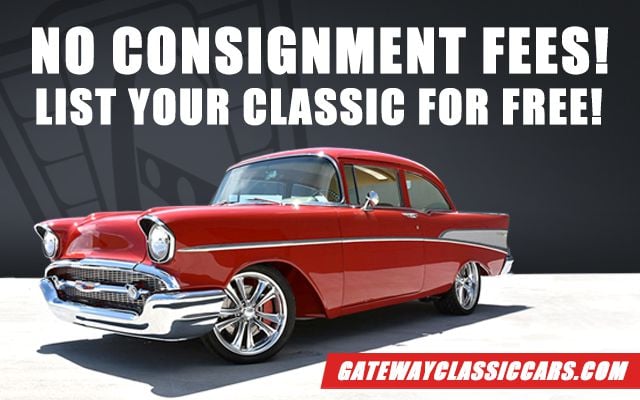 Looking To Sell Your Ford Mustang?
Tens of thousands of individuals have trusted Gateway Classic Cars to sell their vehicles.
Sell Your Ford Mustang Today