Gateway Classic Cars St. Louis is proud to offer this Monsterous 2011 Shelby GT 500.
The 2011 Ford Mustang GT500 SVT (Special Vehicle Team) Performance Package is an iconic and highly sought-after muscle car that embodies power, performance, and a rich automotive heritage. What makes this particular model even more exceptional is that it is signed by the legendary automotive designer and racing driver, Carroll Shelby. This unique collaboration between Ford and Shelby pays homage to the historic partnership that brought the original Shelby Mustangs to life.
Exterior:
The Mustang GT500 SVT Performance Package showcases an aggressive and aerodynamic design that demands attention on the road. Its muscular and sculpted body lines give it a menacing presence. The exterior is available in various vibrant colors, accentuating its sporty appeal. The car proudly displays Carroll Shelby's signature, adding a touch of exclusivity and collector's value.
Performance:
Under the hood, the Mustang GT500 SVT Performance Package packs a mighty punch. It is equipped with a supercharged 5.4-liter V8 engine that produces an exhilarating 550 horsepower and 510 lb-ft of torque. This immense power is channeled through a six-speed manual transmission, offering an engaging and dynamic driving experience. With a top speed of over 180 mph and a 0-60 mph acceleration time of around 4 seconds, this Mustang is built to deliver heart-pounding performance.
Handling:
To complement its exceptional power, the GT500 SVT Performance Package incorporates a range of performance-enhancing features. These include an upgraded suspension system, revised spring rates, stiffer anti-roll bars, and high-performance Brembo brakes. These components work together to provide precise handling, grip, and enhanced braking capabilities, ensuring the car can handle corners and twists with confidence.
Interior:
Stepping inside the Mustang GT500 SVT, you'll find a driver-focused cabin that combines comfort and performance. Premium leather-trimmed sport seats with Shelby signature embroidery hug occupants during spirited drives. The dashboard features a performance-oriented instrument cluster, providing vital information at a glance. Modern conveniences such as a premium audio system, navigation, and connectivity options are also present, making every journey enjoyable.
Documentation:
Owning a Mustang GT500 SVT Performance Package signed by Carroll Shelby is a true automotive enthusiast's dream. The car comes with a comprehensive documentation package that verifies its authenticity and adds to its collectability. This package includes a certificate of authenticity, a plaque signed by Carroll Shelby himself, and historical information detailing the collaboration between Ford, Shelby, and the Mustang GT500 line. These documents not only serve as proof of the car's unique status but also offer a glimpse into the legacy of one of the most renowned figures in automotive history.
Overall, the 2011 Ford Mustang GT500 SVT Performance Package signed by Carroll Shelby with documentation represents a rare and extraordinary combination of power, performance, and a legendary signature. It captures the essence of American muscle cars and pays tribute to the iconic Shelby heritage, making it a highly coveted collector's item for automotive enthusiasts and fans of Carroll Shelby's extraordinary contributions to the automotive world.
This 2011 Shelby GT 500 can be seen in detail including 100+ HD Pictures and an HD video at gatewayclassiccars.com. For additional information please call our knowledgeable staff at (618)271-300 or email us at . The St Louis showroom is located at 1237 Central Park Drive, O'Fallon Illinois 62269..
St. Louis Sales Team
Geoffrey Valdejo
Lead Sales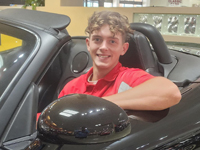 Nick Peppler
Sales Consultant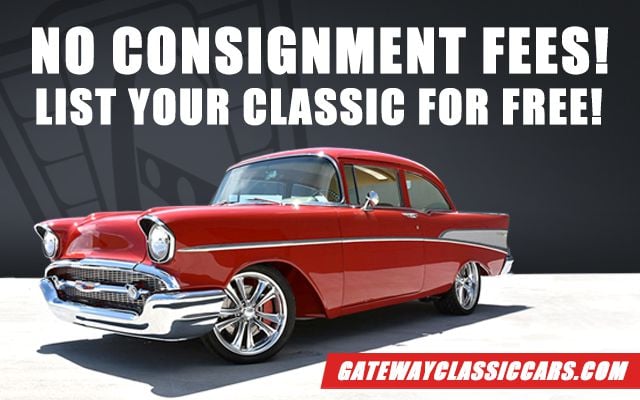 Looking To Sell Your Ford Mustang?
Tens of thousands of individuals have trusted Gateway Classic Cars to sell their vehicles.
Sell Your Ford Mustang Today