Introducing the classic 1979 Land Rover Range Rover, coated in a lively and distinctive yellow exterior finish. This iconic machine houses an efficient V8 engine under its robust hood, guaranteed to deliver consistent performance and unmatchable power. Further enhancing your driving experiences is the vehicle's manual transmission, putting you in complete control of every drive.
Step inside, and the tan cloth interior will welcome you with its comfort and timeless elegance. This interior not only offers a visually appealing contrast against the vibrant exterior, but also ensures superior levels of comfort during your journeys. Convenience and functionality are thoughtfully addressed in the car's design with its power-operated brakes and power steering. These features not only enhance drivability but also provide smooth, effortless maneuvering, ensuring a more confident and stress-free driving experience.
Safety is given equal prominence in this vintage Land Rover, with the inclusion of seatbelts tailored to provide unerring protection for all occupants. This commitment to safety is a heartfelt reminder of Land Rover's dedication to serving you a coming-together of style, function, and well-being.
Experience the dynamic blend of classic aesthetics, performance, comfort, and safety with this 1979 Land Rover Range Rover. This vehicle will not only meet your driving expectations but also adds a vintage splash into your lifestyle. Make a statement on the streets as you become part of the enduring legacy of the Land Rover community.
Atlanta Sales Team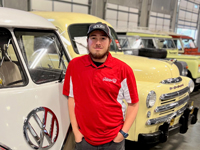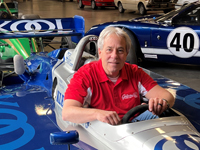 David Duty
Sales Consultant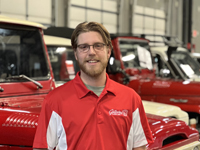 Brent Vennes
Sales Consultant