Step into the world of luxury and British craftsmanship with the 2000 Jaguar Vanden Plas. This striking vehicle, with its elegant and timeless gray exterior, compliments the richer, tan leather interior, adding a touch of sophistication to its overall aesthetic.
The 2000 Jaguar Vanden Plas is powered by a Supercharged 4 Liter V8 engine coupled with an efficient automatic transmission, providing a powerful and smooth driving experience.
As for the features, this car is loaded with plenty to make each drive you take a memorable experience. Enjoy the summer breeze in style with the power-operated sunroof, while the air conditioning ensures your comfort on those warmer days.
The am/fm radio offers your choice of musical entertainment while cruising. The anti-theft system provides the needed security, keeping your investment safe. The cruise control feature adds convenience to your long drives while the driver, as well as a passenger airbag, provides an added layer of safety.
When it comes to comfort, the heated seats and lumbar support keep you cozy on those colder days and longer trips. The plush tan leather interior not just looks great but adds to the overall luxurious feel of the car.
The telescopic steering wheel allows easy adjustments for drivers of all sizes, ensuring optimum comfort and driving position. In addition, the power features such as power brakes, power seats, power locks, power steering, and power windows add to the convenience of driving and owning this beautiful car.
Finally, seat belts are provided for all passengers, adding that extra layer of safety for you and your loved ones during travels.
To summarize, the 2000 Jaguar Vanden Plas is indeed a balance of style, luxury, and functionality, making it a great choice for those who appreciate the finer things in life.
Experience the allure of this Jaguar Vanden Plas and elevate your drives - because true luxury is not just about driving, it's about the experience.
Atlanta Sales Team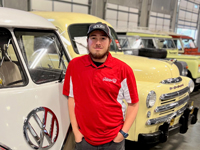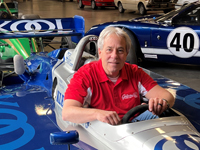 David Duty
Sales Consultant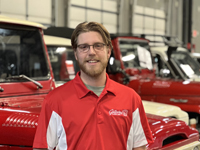 Brent Vennes
Sales Consultant