Introducing this highly modified 2011 Ford Roush Mustang, a blend of power, performance, and style. This stunning vehicle comes in a striking blue exterior color that is sure to turn heads wherever you go. The interior is just as impressive, featuring a sleek black leather finish that adds a touch of luxury to your driving experience.
Under the hood, this Mustang houses a robust 5 Liter V8 engine, paired with a 6-speed manual transmission. This combination ensures a thrilling ride, offering you the power and control that you crave.
The 2011 Ford Mustang is not just about power and looks, it's also packed with features designed for your comfort and convenience. The air conditioning system ensures a comfortable environment regardless of the weather outside. The AM/FM radio provides entertainment for your journeys, while the cruise control feature adds an extra layer of convenience for long drives.
This Mustang also comes with custom wheels and performance tires, enhancing both its aesthetic appeal and driving performance. The power brakes, power locks, power seats, and power steering all contribute to a smooth and effortless driving experience.
For the racing enthusiasts, this Mustang is equipped with racing slicks and a full locking rear that offer superior traction and control on the track. Safety is also a priority, with seatbelts for all passengers and a telescopic and tilt steering wheel for the driver's comfort and convenience.
In summary, this 2011 Ford Roush Mustang is a performance dream. Its impressive racing feature set, combined with its stunning looks and powerful engine, make it a must-have for any car enthusiast.
This vehicle is no longer on the showroom floor, was returned to its owner, may have been modified from the description contained on this site, and may be no longer available for sale at this time. The owner has authorized Gateway to continue to display the Vehicle and Gateway will contact the owner about its availability for sale by consignment if any potential buyer is interested in the Vehicle.
Tulsa Sales Team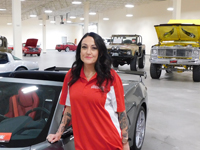 Lori Jenerowitz
Showroom Manager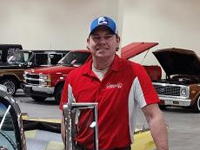 Justin Slaton
Sales Consultant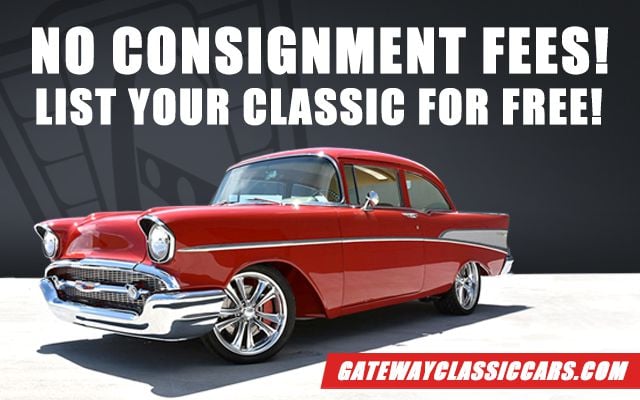 Looking To Sell Your Ford Mustang?
Tens of thousands of individuals have trusted Gateway Classic Cars to sell their vehicles.
Sell Your Ford Mustang Today